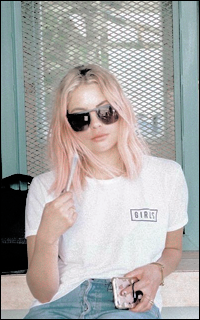 ‹ WHAT IS A FAMILY ?
❝ Family don't end with blood ❞
›› It's my life
›› Cap Harbor since :
28/02/2016
›› Pseudo :
Lempika. (Laurine)
›› Célébrité :
Ashley Perfect Benson
›› Schizophrénie :
Cameron Thompson (Dylan O'brien), Shane Hollister (Jack Falahee), Jaxson Hamilton (Jesse Lee Soffer), Ryan Oakley (Chris Wood), Alec Winterfell (Luke Mitchell), Matthias Di Lazio (Matthew Daddario)
›› more about me

A DROP IN THE OCEAN
›› family portrait :

KEEP UP WITH NEW YORK
✻ ( Ven 26 Mai - 18:09 )
_________________
Come to me, Ravenheart
Messenger of evil, what's the news ? ✻  i'd die to be where you are. i tried to be where you are. every night, i dream you still here. The ghost by my side, so perfect so clear. when i awake, you disappear.